on Wed, 10/26/2016
The Malogo Irrigation Project involving a 2.0 meters diversion dam to be built in Barangay Kapitan Ramon in Silay City is projected to benefit 8,625 hectares of irrigable areas covering barangays in Silay City and EB Magalona town.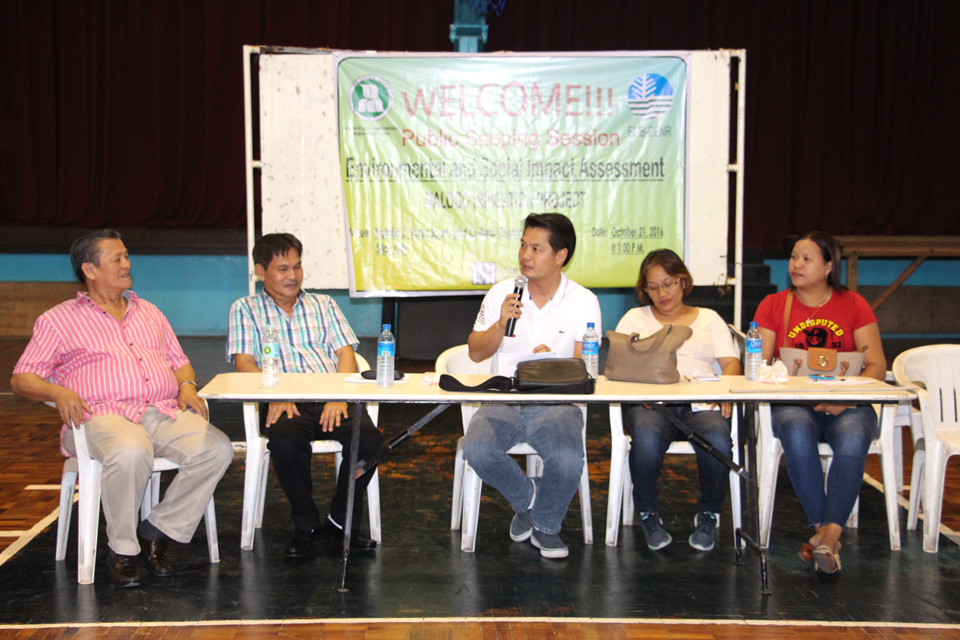 Rep. Alfredo Abelardo Benitez (center) at the Malogo River Irrigation Project Public Scoping Session with Serafin Palteng, NIA NIR Director Mario Sande, and barangay captains Lea Beri of Tanza, Silay, and Sharyn Belen of Pasil, EB Magalona (l-r).*
The five barangays in Silay City are Hawaiian, E. Lopez, Guinhalaran, Lantadand Bagtic, and the six barangays in E.B. Magalonaare Alicante, Cudangdang, Mantaangan, Pasil, Sto. Niño, and Tanza, Rep. Alfredo Abelardo Benitez (Neg. Occ., 3 rd District) said yesterday.