Pre-Screening for Nikki Cares Surgical Mission Today at Silay Provincial Hospital

October 13, 2017
More than 500 residents of the Third District of Negros Occidental and some from other districts, with varied ailments that may require major surgery underwent pre-screening process today, October 13, 2017, at the Teresita L. Jalandoni Memorial Provincial Hospital in Silay City.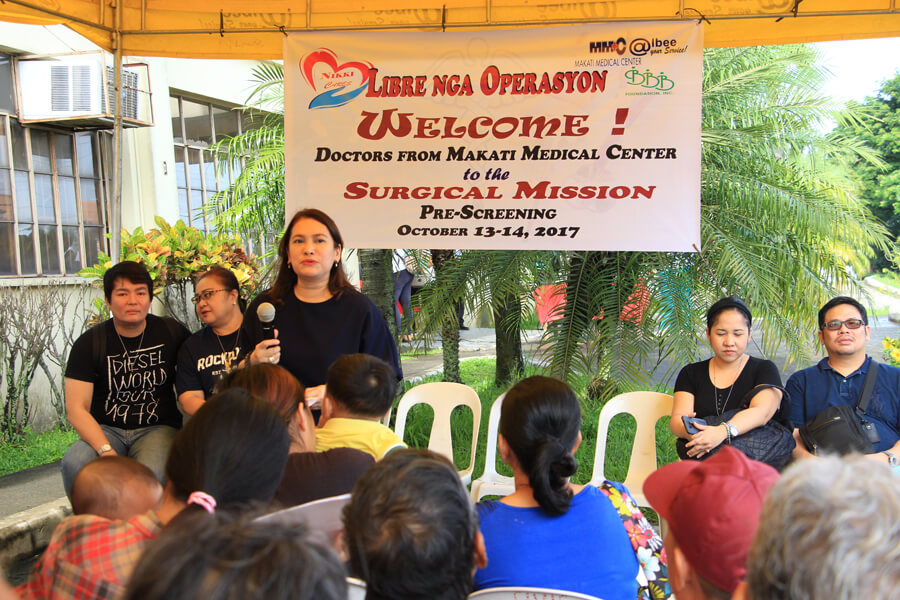 Nikki Benitez welcomes participants to the pre-screening and thanks supporters of the project.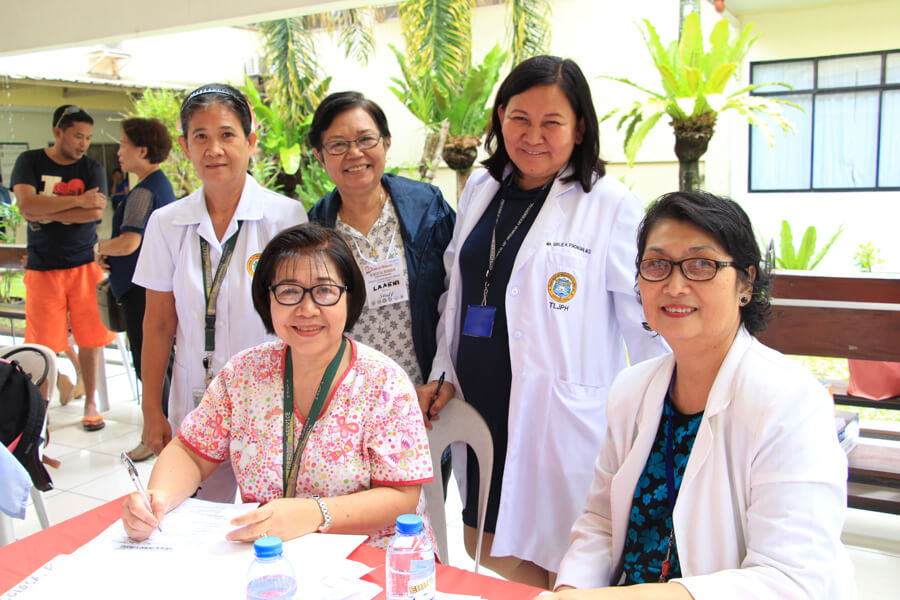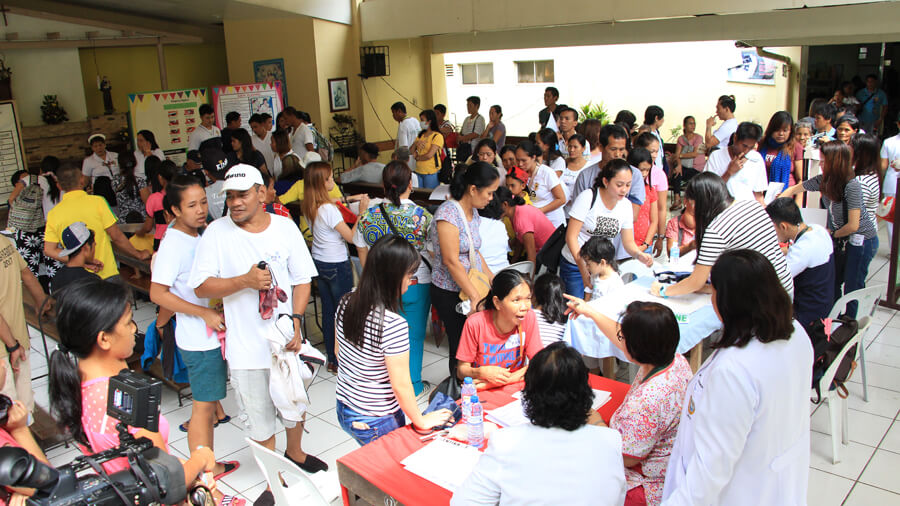 The pre-screening is preparatory to the free surgical mission come November 23 to 26 by a team of medical specialists from the Makati Medical Center, organized by Dominique "Nikki" Lopez Benitez, wife of Congressman Alfredo Benitez.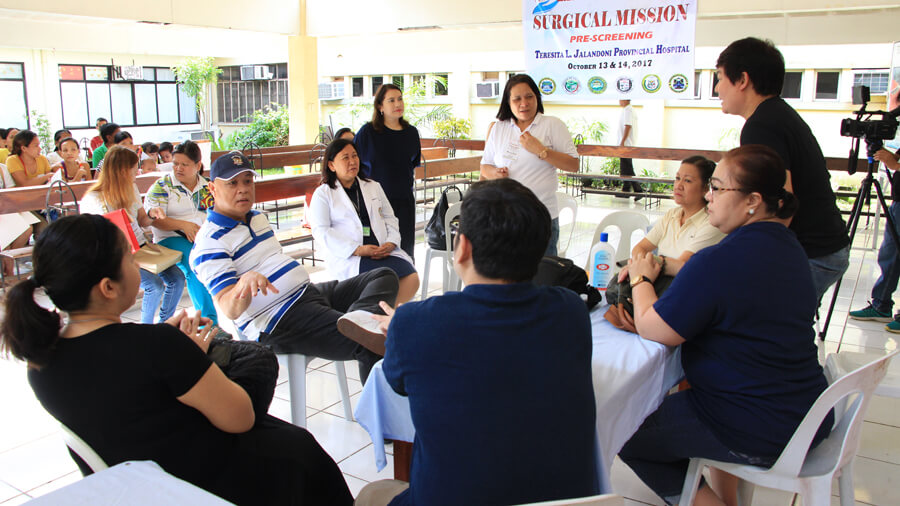 BBBF Executive Director briefs the Makati Medical Center doctors before the start of the pre-screening. The volunteer doctors are Erwin Dizon, Natividad Soler, Fe Villafria, Joaquin Manalastas, Darryl Santiago and Michele Angela Meer Anievas.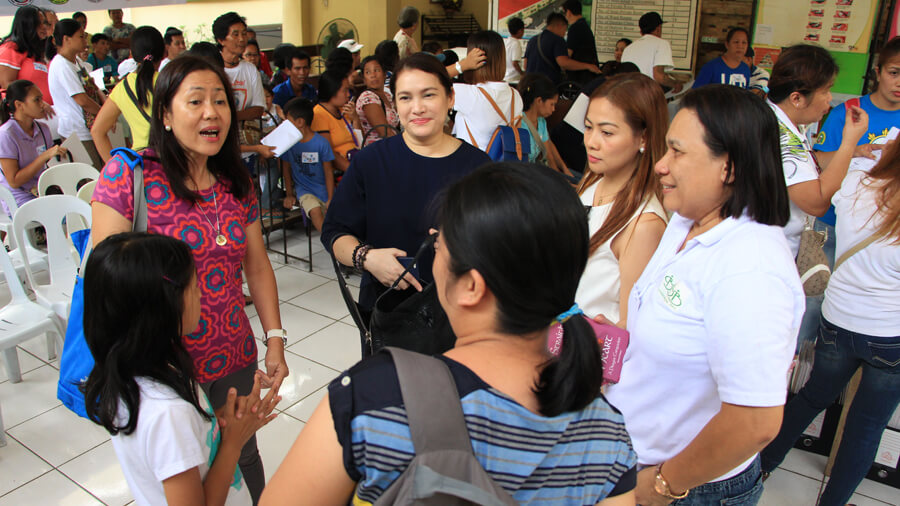 The project dubbed "Nikki Cares: Libre nga Operasyon" gathered indigent residents with medical conditions like hernia, gall stones, ovarian cyst, goiter, myoma, others that may require major operation.
Providing full support to the project are the Silay City Government through Mayor Mark Golez, Betty Bantug Benitez Fooundation through Executive Director Mary Ann Dino, Teresita Jalandoni Provincial Hospital through Chief of Hospital Dr. Girlie Pinongan and the District Office of Congressman Alfredo Benitez.*