Bringing government closer to people and the people closer to government.
This was the case when Senator Paolo Benigno "Bam" Aquino and Congressman Alfredo "Albee" Benitez visited Barangay Alegria in Murcia today (October 20) for a dialogue at the Alegria Elementary School to get a first hand brief of the state of the public elementary and high schools in the area.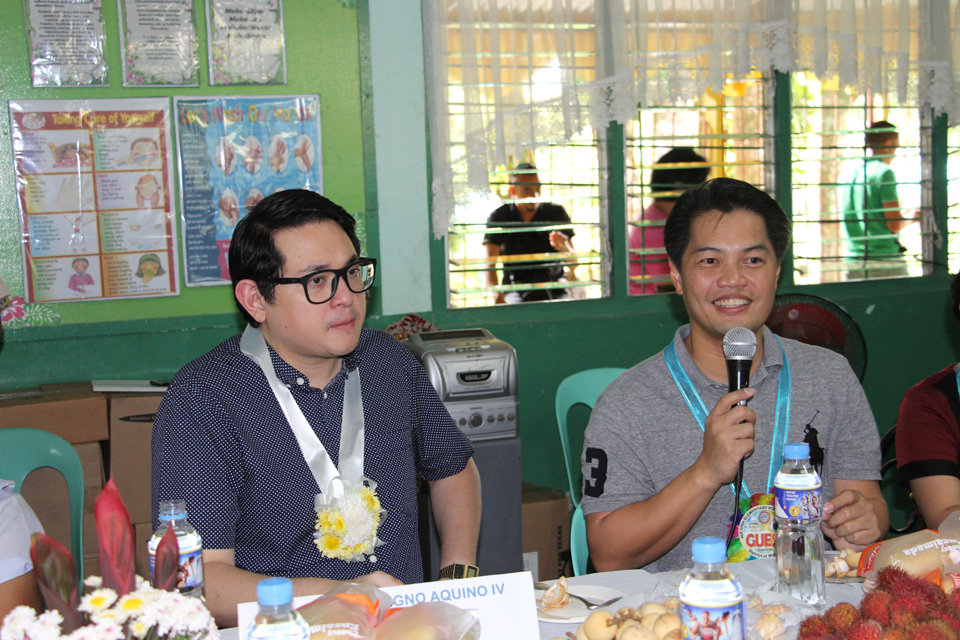 Senator Bam Aquino and Cong. Albee Benitez at the Alegria Elementary School in Barangay Alegria, Murcia.